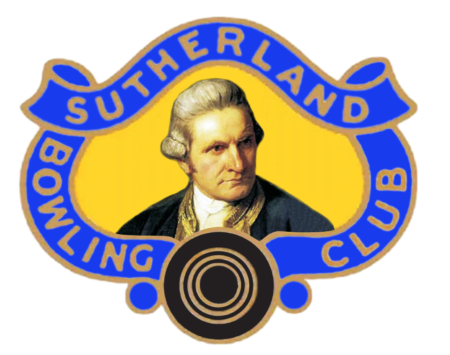 SUTHERLAND  MEN'S  BOWLING  CLUB:
The Sutherland Men's Bowling Club is one of the longest established bowling clubs in the Shire and in 2018 we celebrate our 68th Anniversary.
Social Bowls:
The Men's Bowling Club plays social bowls on Wednesday and Saturday afternoons.
A Mixed Mufti Jackpot competition is also held on Fridays (3:00 – 5.00 p.m.) where $2 from each bowler's entry fee goes towards winning and losing margin cash jackpots.
Bowlers from other clubs are welcome to play in our social bowls events.  Contact the club for details.
Club Championships:
Men's Club Championships are conducted each year in singles, pairs, triples & fours.  Mixed Championships are also held for pairs, triples & fours.   Entries to Championship events usually close two weeks prior to the first round.
Pennants:
Sutherland MBC competes in the annual Zone 13 Pennant competitions in season.
In 2015 our Grade 6 Side won the Zone 13 Pennant and went on to play in the State Pennant Championship.
In 2018 we are fielding sides in Grades 4, 6 & 7.
Carnivals:
Sutherland MBC has a comprehensive 'Carnival Program' of open and graded events running throughout the year. These events attract teams from many Metropolitan and South Coast clubs.  Graded Carnivals are usually played on a Monday and are shown in the 2017 Bowling Programme below.
2018 Men's Bowling Program:
Men's Club Honour Role of Championship Finalists:
2017  Event:                     Runners-Up:               Champions:
 

Major Singles

 

P.  Hinks

 

R.  Griffiths

 

Club Pairs

 

K.  Parkes

P.  Raymer

 

R.  Howell

P.  Hinks

 

Club Triples

 

D.  Beare

S.  Mignacca

J.  Clifton

 

G.  Newnham

D.  Bain

P.  Hinks

 

Club Fours

 

T.  Williams

A.  Mellor

O.  McGivney

T.  Zoppi

 

S.  Mignacca

G.  Newnham

F.  Bullock

J.  Clifton

 

Veterans Singles

S.  Newnham

 

P.  Wren

 

Minor Singles

F.  Knowles

 

O.  McGivney

 

Reg Andries Pairs

 

G.  Hooper

G.  Kemp

 

R.  Wensley

A.  Mellor

 

Handicap Fours

 

T.  Larson

G.  Pettitt

I.  Scott

J.  Hughes

 

B.  May

S.  Grills

P.  Wren

D.  Bain

 

Mixed Pairs

 

J.  Griffiths

R.  Griffiths

 

J.  Rayment

D.  Bain

 

Mixed Triples

 

K.  Gooch

B.  Dwyer

D.  Bain

 

J.  Hull

S.  Mignacca

J.  Clifton

 

Mixed Fours

 

K.  Gooch

N.  Wood

D.  Bain

A.  Mellor

 

B.  Renes

J.  Hull

S.  Mignacca

J.  Clifton
Honour Roll 2016 Honour Roll 2015     Honour Roll 2014  Honour Roll 2013
Honour Roll 2012 Honour Roll 2011     Honour Roll 2010
For More Update Bowls information & Events download the Sutherland Bowling Club TeamApp
 https://sutherlandbc.teamapp.com/