The Main Auditorium – Private or Corporate Functions
Looking for somewhere to hold a private or corporate function? Then Club Kirrawee can provide the answer. The main auditorium has a stage and large dance floor and can comfortably seat from to 50 to 170 guests. Catering from finger food through to a three course meal can be provided at competitive food and bar prices.
The Club facilities may also be used for wakes. Ample off street parking is available.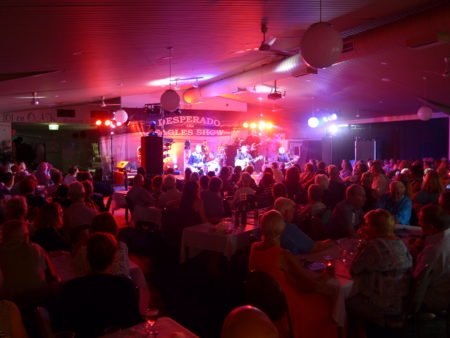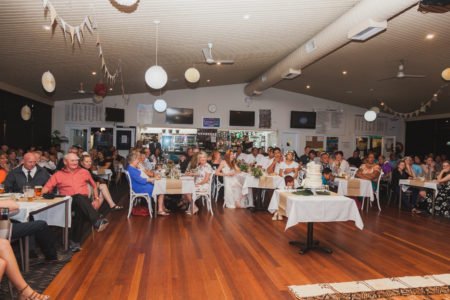 Mezzanine & Outdoor Mezzanine Area
The Mezzanine Area  is a more intimate area which may also be used for smaller functions of up to 80 people. Phone the Club on (02) 9521 3344 for more information. (refurbished  February 2016)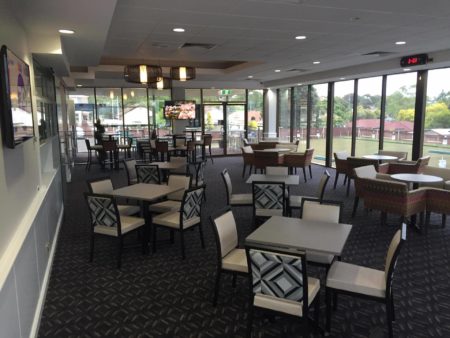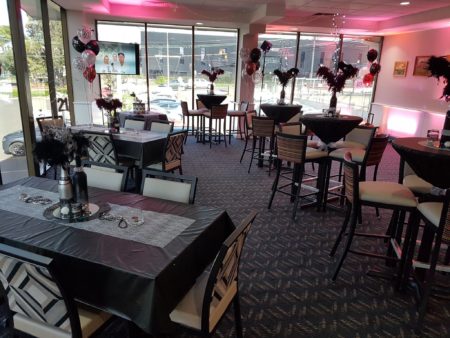 Restaurant Area & Dinning Room
Holds up to 60 people and is perfect for Corporate dinners, Baby showers, Engagement Celebrations  or Wedding Anniversary's. Available Saturday lunch time and Sundays.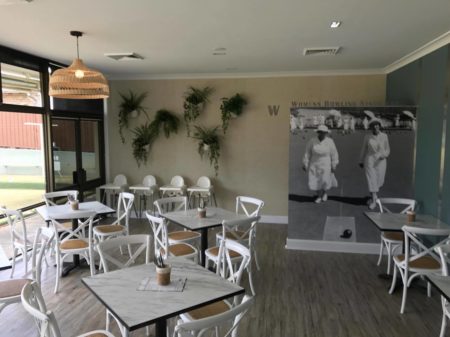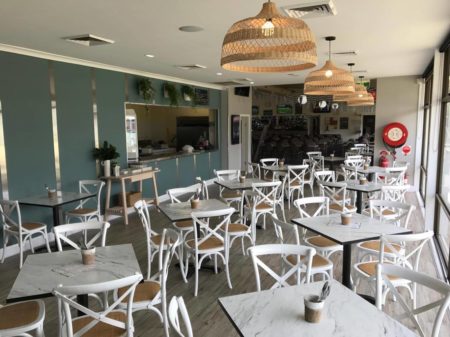 Corporate or Private Bowls Parties
Why not try a couple of hours bowling and then a BBQ for your celebration? Bowls provided for your use and the Club to provide everything.  $30.00 per person will get you the All you can eat BBQ Menu with Barefoot Bowls included. Or you can just pay $10.00 per person for Barefoot Bowls and order of the menu at Club Grill. We Can Cater Corporate and Private Parties  of up to 80. Functions rooms or tables at the restaurant  can be arranged after bowls
Sporting & Social Club Fundraisers & Presentation Night
Want somewhere to hold a sporting or social club Presentation Night or fundraiser? The auditorium with its stage is great for Trivia Nights and the large dance floor makes it ideal for a sporting club end of season Presentation Night/Dinner Dance. Talk to Club Kirrawee about using our facilities for your fundraiser or function.
Birthdays – including 21sts, Engagement Parties, Anniversaries and Weddings
The main auditorium is ideal for birthday parties, including 21sts, Engagements, Anniversaries or even a wedding where you want to avoid the premium prices usually charged by specialist wedding venues.
Contact the Club Kirrawee on (02)9521 3344 for more details and see how we can help with your function or use the Contact Us page on this website.
CHRISTMAS PARTY FUNCTION MENU 2017
View Our Function Menu's 
Function menu Petes Grill 2017-2018 pptx